favor-"ette": leftover dough scraps = best treat ever
If you ever find yourself with leftover dough scraps – from pie crust, phyllo or puff pastry….
DO NOT THROW THEM AWAY!!!!
Wrap them in plastic, store in the fridge and when you have some time, bake them into the best treats ever: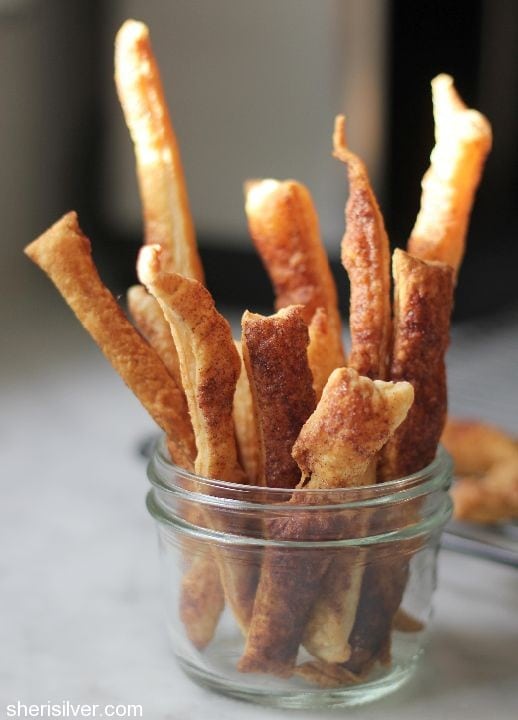 Simply brush with some melted butter or margarine, sprinkle with cinnamon sugar and bake till golden brown.
Bake puff pastry (shown here) at 400 degrees; phyllo and pie crust at 350-375.
I bet these would be great savory treats too – just swap out the cinnamon sugar for some finely grated parmesan.
Good, right? And addictive too – just so you know….
And now – Babble links!
How To "Supreme" Citrus Fruit
Buckles, Crumb Cakes and Streusels (Oh My!)
The Best (Vegan) Cupcake!