style icons: carolyn bessette kennedy
If the "20-year-rule" in fashion (the notion that trends circle back every 20 years or so) holds true, then it's no surprise that we're currently seeing glimpses of the 90's:
Slip dresses.
Track pants.
High-waisted jeans.
I've also noticed images of the late Carolyn Bessette Kennedy popping up on all my favorite fashion sites and IG feeds – it's like a whole new generation has discovered a woman who many of us have long considered to be one of the original (and most impeccably dressed) street-style stars.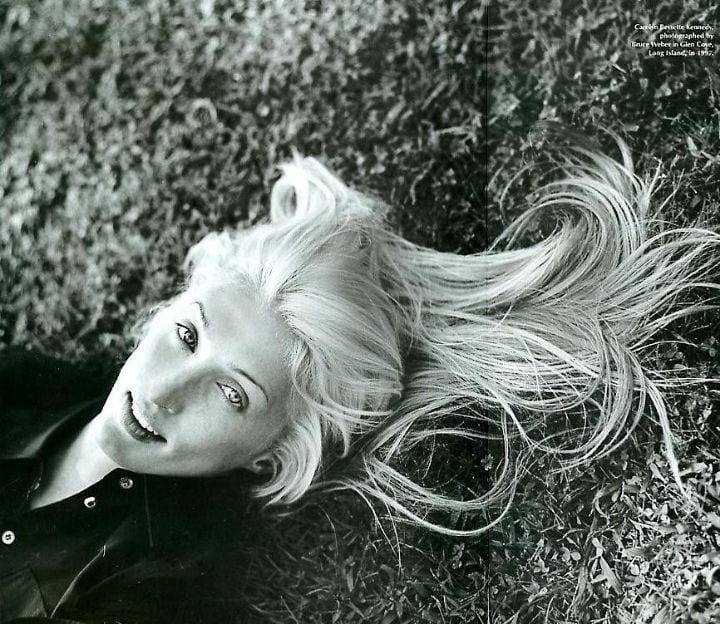 image credit: Bruce Weber
And it's more than just the major comeback of 90's style that she so perfectly embodied.
Carolyn Bessette Kennedy was a publicist for Calvin Klein, and came into the spotlight in a big way when she dated and then married none other than John F. Kennedy Jr. She was just about my age, and I was completely enamored of what appeared to be the perfect storm of looks, poise, intelligence and chic. And when I say "chic", I mean it in the most understated, tossed-off-yet-totally-pulled-together way.
I seriously admired Carolyn's unique and covetable approach to dressing. Though French-girl style has always been aspirational, there was something so completely American about her outfit choices. Simple (but never boring), neutral pieces, minimal makeup (save her classic red lip) and never flashy or revealing, every single one of her looks has stood the test of time 20 years later.
image credit: Bruce Weber
I think this is my favorite image of her of all:
What do you think? Could you have dated any of these looks back more than 20 years? Check out my Pinterest board for all of my style icons!