pop! goes my summer: s'mores popsicles
Yes, you read correctly: S'MORES POPSICLES.
If you were with me last summer, you may recall the "Great S'mores Popsicle Fail" of 2014.
But I was determined to get it right.
And oh, I got it right. And maybe even better.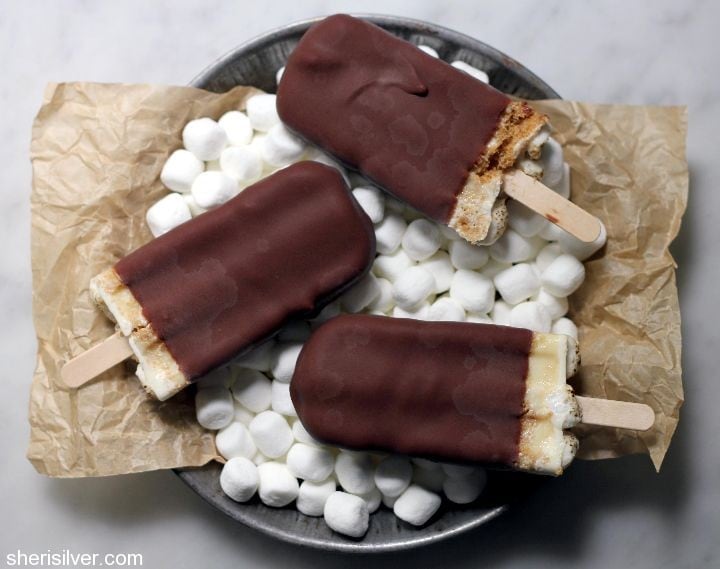 Layers of vanilla ice cream, graham cracker crust (!!) and charred marshmallows (thank you, Milk Bar!) are dunked in Magic Shell (see? I told you I'd be using it!), creating the s'mores pop of our dreams.
Get the how-to on mom.me right now!
For more inspiration, check out my Popsicles Pinterest Page!