favor-"ette": 2 quick baking tips
A few years ago my sweet friend Leslie bought me the Momofuku Milk Bar cookbook. Having been a fan of Crack Pie, Compost Cookies and countless other Milk Bar treats I was super excited to open it up and get to work.
But I was also a little worried. I mean, HOW in the world was I going to replicate those amazing, complicated, clearly-major-labor-intensive desserts – that would even come close to the originals?
I took the book up to bed with me and proceeded, over the next few nights, to read it through – and then attempt some of the recipes (destined to fail, I was convinced).
And as I've said before – this is hands down one of THE very best cookbooks I've ever owned. Every recipe I've tried has been a smashing success, and while there are often many steps (or, as in the Birthday Layer Cake, many many many steps), none are complicated by any stretch.
Christina Tosi (who, seriously, is my IDOL) also does things just a little differently – and as a card-carrying rule follower (especially when it comes to following a recipe) I was a bit skeptical.
For example, instead of mixing the flour/salt/baking powder in a separate bowl before adding to the butter/sugar/egg/whatnot, she just tosses the dry ingredients DIRECTLY INTO THE MIXER.
And then, instead of folding in your mix-ins (chocolate chips, pretzels, potato chips, whathaveyou) by hand, she instructs you to BEAT THEM (for about 30 seconds) into the batter using your mixer.
Of course, I was all, like: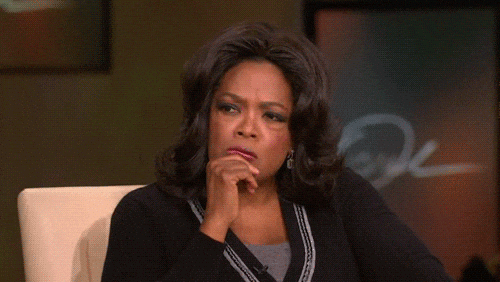 But then I started baking – and began doing this with ALL of my other recipes.
And then I was all like:
GROUNDBREAKINGYOUGUYS!!!!!
Okay – now you're thinking, "Seriously, Sheri? You're losing it over not having to mix the dry ingredients separately?" But all you need are a few marathon baking sessions – where you're making multiple batches of cookies and cakes – to know that any reduction in time and clean-up (i.e., separate bowls) is a godsend. Same if you've struggled to get those chocolate chips evenly mixed into a thick batch of cookie dough.
And anyway, isn't it usually the small things that make such a difference? From making waffles to rolling your sleeves, those tiny changes can be game changers too.
What's your favorite "small change"?